The exhibition which attracted 9,618 international attendees, showcased an international mid-to-top of the range offering of textile fibres and yarns for flat bed, circular knits, weaving and accessories manufacturers, innovative knitting machinery technology, as well as the latest developments from the knitwear design studios.
The Forum was conceived and coordinated by Sophie Steller, a design studio and consultancy in the United Kingdom, with the assistance of Carruthers Associates in Scotland, Giovanni Cavagna in Italy and with the cooperation of Hong Kong Polytechnic University and Nottingham Trent University.
Stoll Fashion launched two special presentations themed in ÔJacquard Knitting and special edition Pattern Library related to Jacquards' and ÔChina Trend Collection-Knitting Techniques and Design features in combination'. Stoll also presented their new China Trend Fashion Collection for Spring/Summer 2011.
UPW is known for woolen spinning, semi-worsted and fancy twisting, including 100% cashmere and blends with angora and cotton, in gauges ranging from 1 1/2 to 18. The spring/summer 2011 collection, based on very fine counts, includes rich rosy colors, ranging from coral to claret, lime green and French navy.
Cotton/silk, organic cotton/Modal and lightweight organic recycled wool are key. Milk protein/soybean, linen/viscose/Tencel, bamboo/cotton, linen/cotton/bamboo, linen/cotton and linen/viscose in heavy gauges for casual looks are also important.
Lots of texture is key. There was a good reaction to glitter, and Pima cotton is big this season, especially in blends with cashmere and/or silk. New and fresh for the spring was a cashmere available in a very fine gauge.
The world renowned Angora shawl from India is considered to be the foundation of the Sikkim state and is experiencing a touch of modernization. The traditional design of the handloom is now on its way for some makeover, both in its production techniques and designs.
For shawl aficionados and collectors, this is great news considering that the Angora wool, from which the Angora wraps are made, is famous for providing warmth and having unparalleled smoothness.
The handloom, as well as the handicraft department of the Sikkim state, is embracing new patterns and procedures so as to boost the Angora wrap's popularity. Their main aim is to incorporate embroidery as well as new motifs in the shawls, which definitely adds more flare to the hand-made stoles and gives them new look altogether.
To make this possible, a group of local Indian women and specialists on this industry, were especially sent to the state of Himanchal Pradesh so that they may learn new methods to improve the quality of shawl making. These women are even sent to Kullu for a thorough training.
Today, new motifs and designs are present in almost all the shawls of the Sikkim state. Consumers are making favourable responses on the merger of embroidery and innovative designs. Hence, the Handloom department is geared on using more information technology for creating contemporary designs. In their institute, they have added the Computer Aided Design (CAD) competence so they can make modern designs through CAD.
With more than 32 centers throughout the state, the department of Handloom is bent to protect its art and craft through intensive training, as well as providing jobs by employing the youth of the state.
Angora shawl is absolutely a produce to look at for people who arrange to have a glance at the Sikkim state. As mentioned, the fabrics are manufactured from the Angora wool, acquired from Angora rabbits which are raised locally. Hence, this place is the best to look for those fabulous and genuine Angora stoles.
It's not surprising that many people created a huge demand for Angora shawls. People look for these as they are warm and at the same time, utterly stylish. Though you may find very few colors (originally in three different hues - Grey, white and brown) among these, the quality is uncompromisable; and with these new designs, its' a must-have for people who visit or Sikkim or those who simply appreciate this useful piece of garment.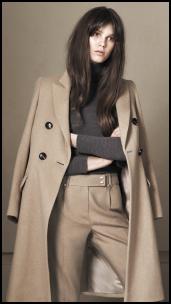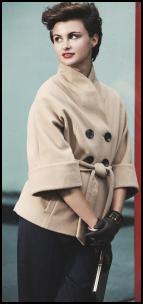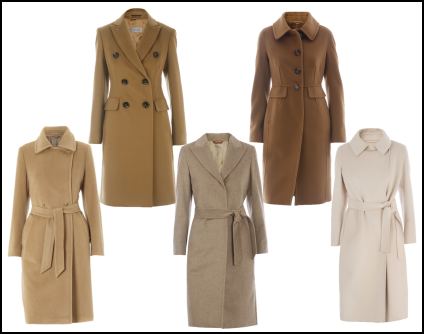 Women Cap trend 2011
Boyar cream mink lower
caps
and winter caps of
dyed jet-black foxes
are in fashion again – these magnificent pieces are observed at
Oscar de la Renta
, and there is no doubt that they have no longer been added to the wish-list of an It-girl ! Mass-market brands have managed to replicate this current style, and a supporter of democratic can free go shopping for hats in
Top shop
.